Hegelstraße 59 (former Aaeron-Gebäude)
Building number 9133
back to on campus orientation                                   back to menu bar
Content
Campus Map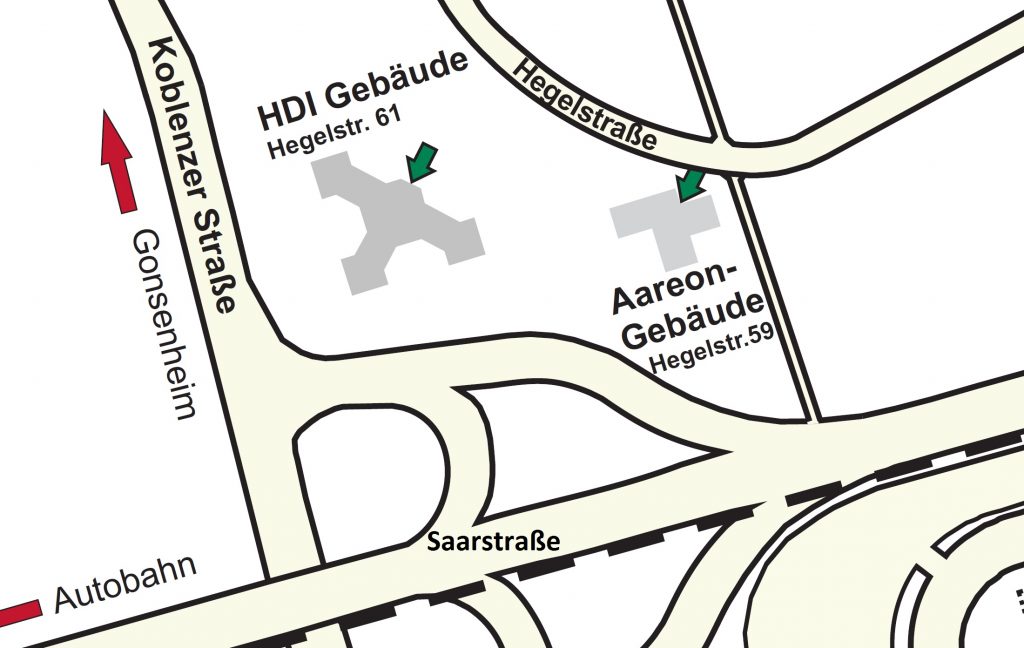 The Aareon-Building is located off campus on the othe side of the Saarstraße. You can reach this building by taking the bus line 6 to Münchfeld and exiting at the bus stop "Hegelstraße".
Entry
The entrance is on Hegelstraße and fully accessible via a ramp.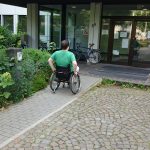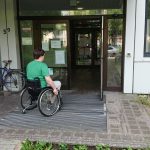 The outer door opens automatically, the inner door has an electronic door opener.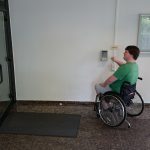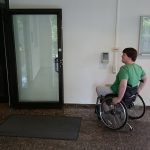 The seminar rooms and seating areas are off to the left and right on the ground floor.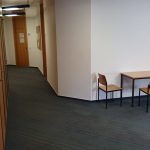 Accessible Toilet
The accessible Toilet is also on the ground floor. It can be opened with a EURO-key but is generally unlocked. It offers enough space to maneuver. The wash basin cannot be adjusted but is easily reached from a wheelchair.