Staudingerweg
Building number 2411
back to on campus orientation                                   back to menu bar
Content
Campus Map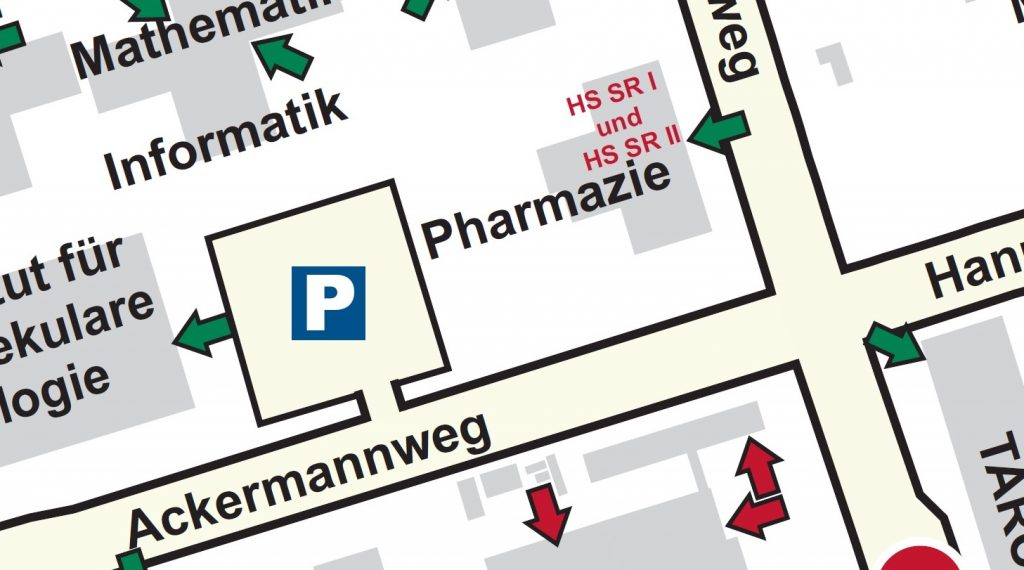 The pharmaceutical building is in the western part of campus beside the so called "Kreuzbauten".
Entry
The entrance is equipped with a ramp and electronic door openers. One on the ramp for the outer door and one in the anteroom for the inner door.
Lift
The building has one lift with which every level can be reached. The lift is located just off the atrium in the second corridor on the left directly on the right.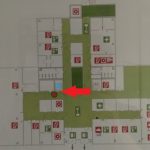 Accessible Toilet
The only accessible toilet is on the second floor. After leaving the lift forwards turn left, pass through two doors – past the staircase – and down the left corridor right after the second door. The toilet is on the left side.
The toilet is equipped with two foldable support handles with integrated Toilet paper holders and flush buttons. The basin is accessible, the mirror is adjustable and the tissue and soap dispensers as well as the bin is wheelchair accessible. Furthermore this toilet is furnished with a shower which includes a foldable seat, fixed support handles and low hooks for towels. The room is spacious enough to manoeuvre.