Jakob-Welder-Weg
Building number 1231
back to on campus orientation                   back to menu bar
Content
Campus Map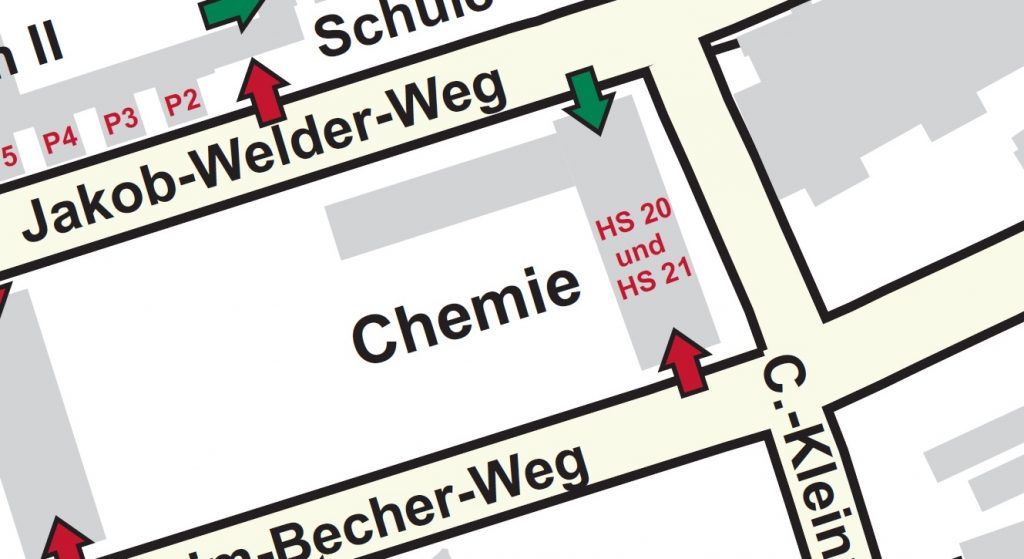 The old chemistry building is located in the central part of campus, adjacent to ReWi I.
Entry
The only accessible entrance is on Jakob-Welder-Weg, across from the Georg-Forster-Building (green arrow). The doors aren't equipped with electronic door openers and are difficult to move.
Lift
There is a lift in the building but it can only be used with an employee key. Students cannot obtain one.
Accessible Toilet
This building does not have an accessible toilet. The nearest ones are in the Georg-Forster-Building, Philosophicum and ReWi I.