Johann-Joachim-Becher-Weg 23
Building number 1342
back to on campus orientation                                   back to menu bar
Campus Map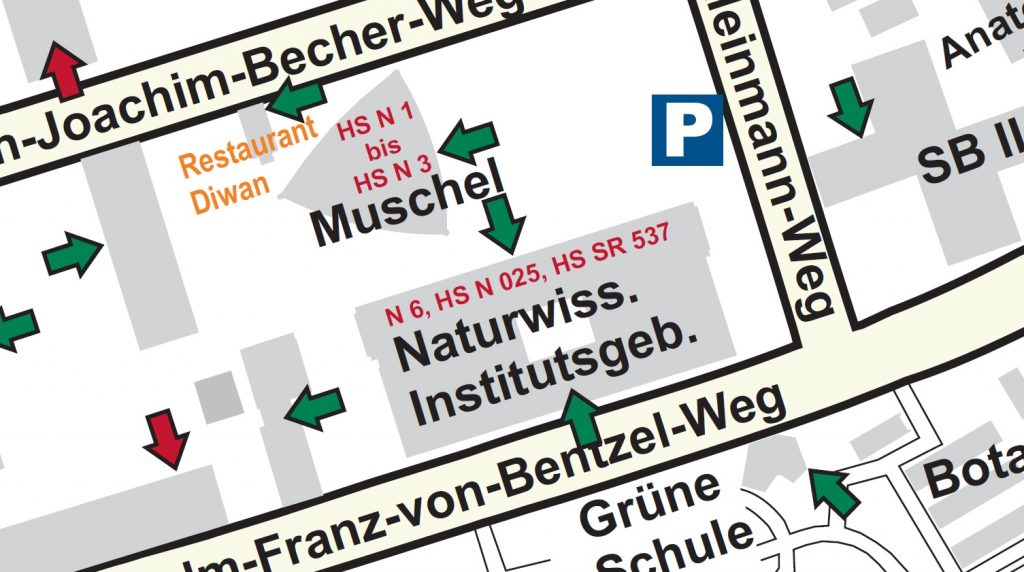 The "Muschel" (so called for it's shell like form) is located in the central part of campus beside the NatFak / ZDV building. This building only contains lecture halls (N1 to N3).
Entry
The main entrance is on Johann-Joachim-Becher-Weg. The building is not equipped with electronic door openers, thus entry is difficult for wheelchair users.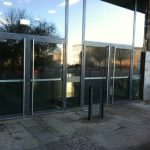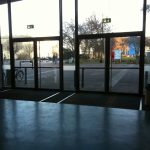 The Muschel has 3 entrances altogether but the two side entrances cannot be reached by wheelchair.
Accessible Toilet
There is no accessible toilet in this building. The nearest one is in the basement of the NatFak-building.
Miscellaneous
The lecture halls N1 to N3 are located here. To get more information please vivit our lecture hall description.