Staudingerweg 15
Building number 2312
back to on campus orientation                                   back to menu bar
Campus Map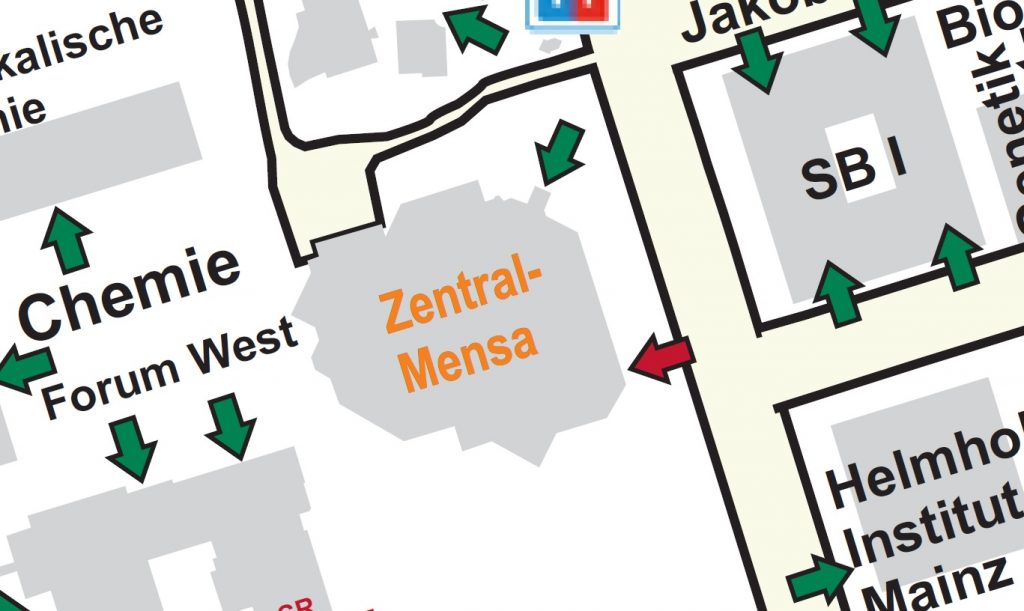 The central Mensa is located in the eastern part of campus beside the Studierendenwerk.
Entry
The main entrance is on Staudingerweg beside which is the accessible entrance (green arrow). The accessible entrance is signposted and opens electronically with a EURO-key.
Attention: Door opens to the outside.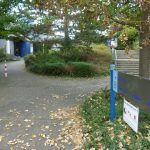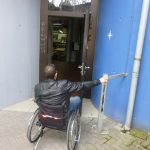 Lift
The lift is outside the building beside the accessible entrance. It does not require a EURO-key. With it you can reach the cafeteria and shops on the first floor. The control panel is easy to reach and equipped with enlarged buttons and braille.
Measurements: length 1.40 m, width 1 m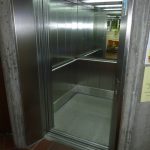 Entrance First Floor / Ramp

Upon exiting the lift on the first floor you have to turn left and traverse the roof-top terrace to reach the electric entrance. The door panel is in front of the door and needs a EURO-key. After entering a ramp leads down to floor level.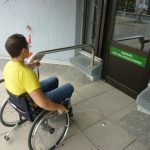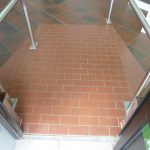 Accessible Toilet

The accessible toilet is located right beside the accessible entrance on the ground floor, after entering the building left and left again. The door opens with a EURO-key, the lock is on the wall.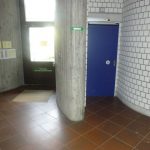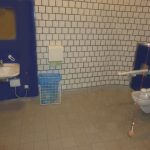 Ground Floor Mensa
The Mensa on the ground floor has four different serving counters and a salad bar. A wheelchair accessible entrance was installed and opens with a EURO-key.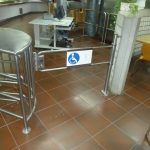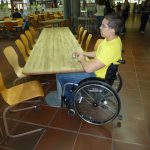 Mensaria on the First Floor
The Mensaria on the first floor offers a daily variety of meals. The serving counters are accessible but a little high.