Duesbergweg 9
Building number 2412
back to on campus orientation                                   back to menu bar
Content
Campus Map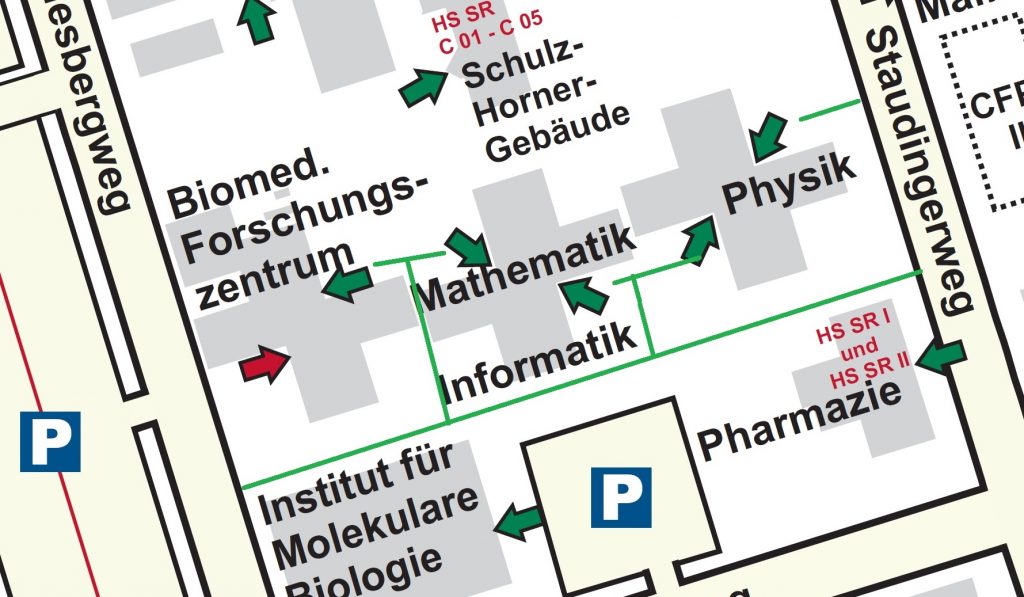 The Physics Building belongs to the building complex of the so called "Kreuzbauten" which are located on the western end of campus. The main entrance is on Staudingerweg (green arrow top right hand). The rear entrance is also accessible by wheelchair.
Entry
On Staudingerweg is a sign marking the way to the entrance. The doors to the building do not open electronically, only manually.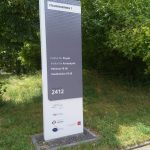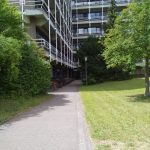 Lift
After entering through the main entrance the lifts are on the right hand side. There are three of which two are small and one is a large freight lift. There is little room in the small lifts so we recommend using the large one even though the control panel is rather high. The emergency phone is easily reachable.
Measurements large lift: length 1.50 m – width 1.50 m
Measurements small lifts: length 1.50 m – width 0.90 m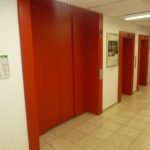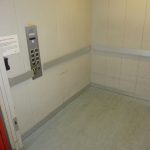 Accessible Toilet
One fully accessible toilet is on the ground floor near the lifts. A sign shows the way. It can be opened with a EURO-key and the room is large enough to manoeuvre. It is equipped with support handles.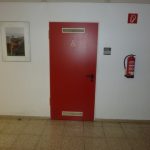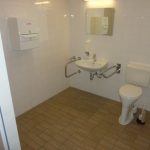 The second accessible toilet is on the fifth floor. When leaving the lift turn left and you will find it beside the large support pillar.