Jakob–Welder–Weg 4
Building number 1121
back to on campus orientation                   back to menu bar
Campus Map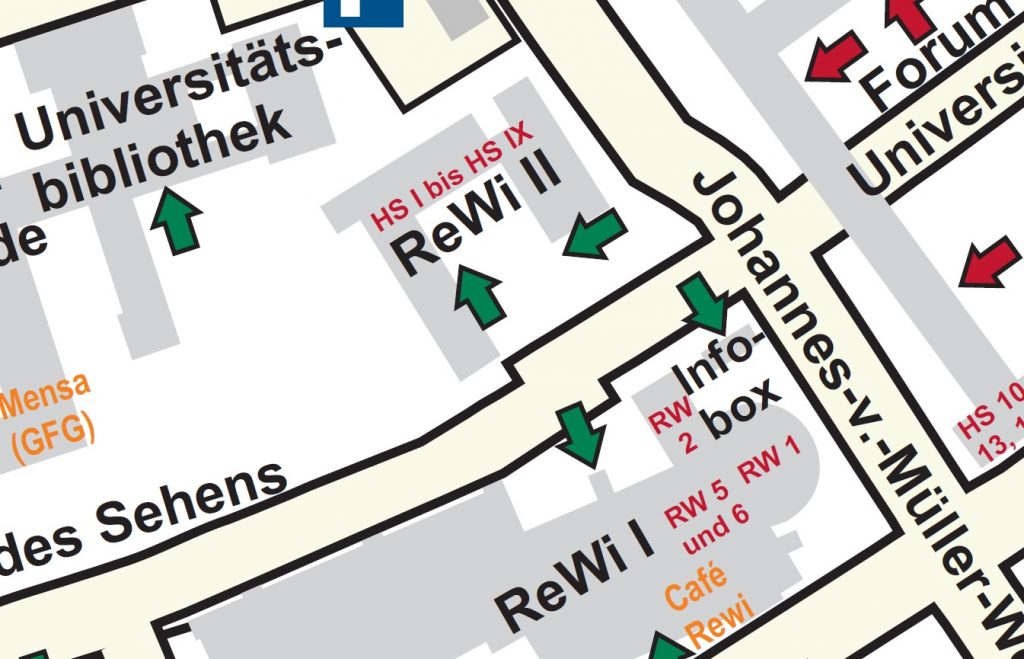 The "Altes ReWi"/ ReWi II (old House of Law and Economics) is situated in the north eastern part of campus opposite the "ReWi I" (new House of Law and Economics) at Jakob-Welder-Weg 4. It has two fully accessible entrances marked above by the green arrows. The arrow on the right marks the access ramp to the building's forecourt as well as the accessible side entrance.
Entry
Attention: The main wing is currently undergoing renovations and not accessible. The only remaining entrance to the Studienbüro and open lecture halls is by the side entrance ramp and through lecture hall VII.
The main accessible entrance is located at the left end of the forecourt. (The actual main entrance to the building isn't accessible by wheelchair.) After entering the building through this entrance go straight ahead for a few meters and then turn right. Follow that corridor to the end and you will reach the lecture hall part of the building. There is a ramp leading up to the door but no electronic door openers. The doors may be a bit difficult to move from a wheelchair and the slightly raised threshold may also be difficult to cross.
Ramp
The ramp to the forecourt is at the eastern part of the building. The door into the building that goes off the ramp is only open during sessions and only gives access to the back door of HS VII. It is possible to cross this lecture hall and gain access to the rest of the building, it's not considered appropriate to do so while the room is occupied.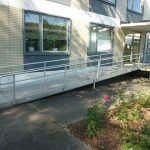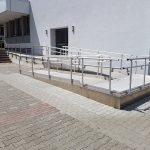 Measurements for the ramp to the main accessible entrance: length 7 m – width 1.50 m
Lift
The lift is beside the staircase. It is large enough for folding and motorized wheelchairs. The control panel is easily reachable and are enlarged. Emergency button and telephone are rather high and hard to reach.
Measurements: length 1.40 meters, width 0.90 meters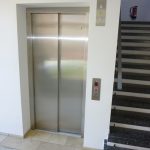 Accessible Toilet
The accessible toilet is on the ground floor. It is a bit tricky to find since the only sign is on the door. You can find it opposite the lift. Pass HS I – V, keep them on your left and use the left pathway to the buildings right wing. The toilet is in this pathway to the right. To gain access a EURO-key is necessary. The room is large enough to maneuver with a wheelchair. Parts of the interior fittings like toilet and washbasin are adjustable in height.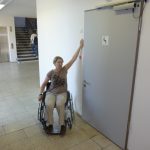 Miscellaneous
Tactile Room Numbers
In the newly built wing of the building the room numbers are also featured in tactile lettering on the signs.